It's been a busy week. M80 has sucked up all my time, in a good way. I find I really like the job, really like the frenetic pace, really like doing something significant. Excitedly talking to people about the X-Files is fun. My co-workers are fun too. I can't help but compare it to Oxy. It's been that long since I've been in an environment where everyone has so much energy, and has so much fun. I feel like I've been hibernating; I forgot I used to have this much fun around fun people everyday. It's that sort of environment.

My Malcolm Reynolds costume came out so well! I was really surprised when I put it on, and this costume has definitely earned a reserve place for future costume engagements. I'm thinking I may even wear it at Anime Expo next year.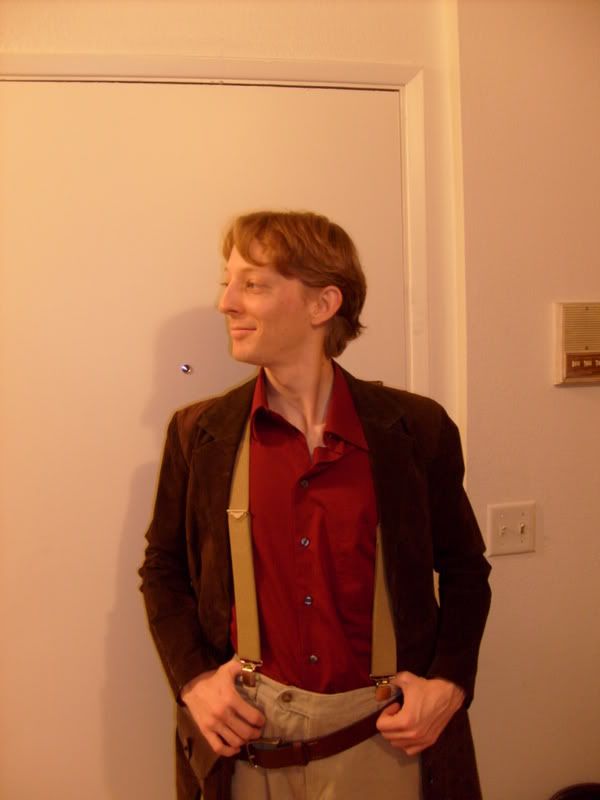 November's just around the corner and it's going to already be a busy month. I've got a convention, a trip, and then Thanksgiving taking up three of the four weekends. After that...it's December already?? Though I always feel like the year just started by the time it's nearly over, I feel that way again this year. I'm not ready for 2008 and a year closer to the end of the decade yet! Oh, how I'd love a time machine...

Oh yes! As awesome as Portal was, and believe me, it's awesome, I am loving Half-Life 2: Episode One a whole lot more. Valve continues to do no wrong with an incredibly immersive game and a very well written story. I highly recommend it.